Foretaste of VR with GeForce GTX 1080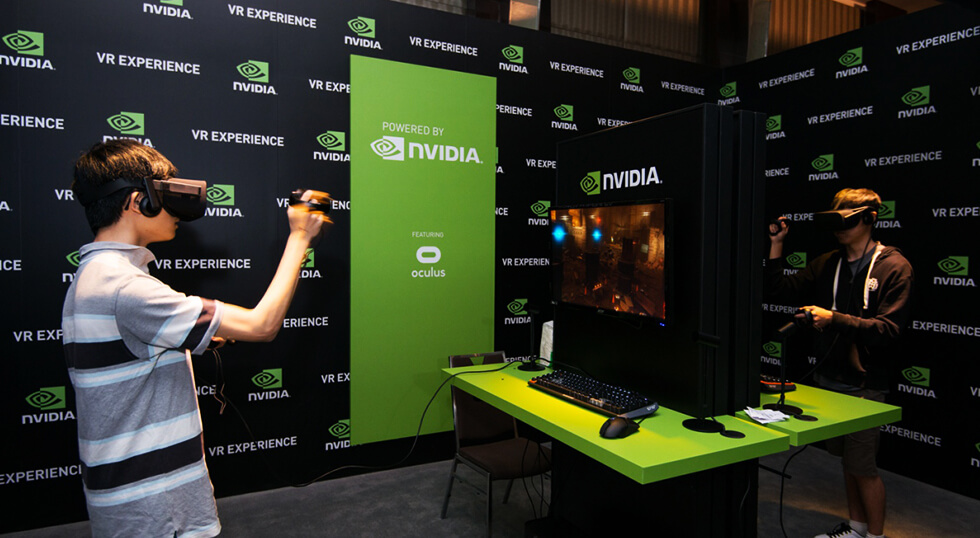 Virtual reality (VR) is certainly the hottest topic at Computex and the NVIDIA Experience Center in Grand Hyatt Taipei. The entire ballroom was filled with numerous PCs powered by the new generation Pascal-based NVIDIA GeForce GTX 1080 GPUs and tethered to VR headsets by HTC and Oculus to give visitors a foretaste of what's ahead.
Some had their turn at trying out the pre-release version of Unspoken, where players use magic spells to do battle. Other checked out Funhouse, which featured carnival-like games. There's also Everest which gives a top-of-the-world mountain climbing experience.
Beyond the NVIDIA Experience Center, these VR demos running on GeForce GTX 1080 GPUs were also found in NVIDIA partner booths in the various Computex halls.