NVIDIA partners are everywhere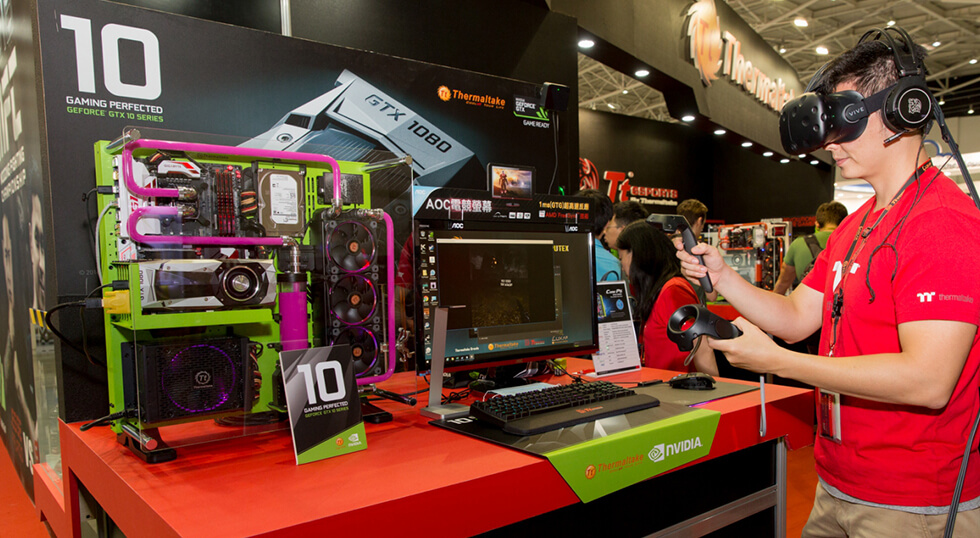 Whether it's cars, gaming PCs or supercomputers, NVIDIA's footprint is evident across the halls at Computex in Taipei.
In TWTC Hall 3, there's an Audi R8 sporting a cool NVIDIA Tegra-powered virtual cockpit with a flexible layout designed to suit any driving situation. Over at the halls in Nangang, NVIDIA partners showcased the recently launched Pascal-based GeForce GTX 1080 and 1070 in various settings, including pairing them with HTC Vive and Oculus Rift headsets.
Other partners exhibited their NVIDIA-powered gaming notebooks, NVIDIA G-SYNC monitors and even Tesla M10-powered supercomputers, which are perfect for machine learning applications.