From Artificial Worlds to Artificial Intelligence

GPU Deep Learning Sparks AI Revolution in Taiwan.
AI IS EVERYWHERE
AI technology is revolutionising the computer industry in every aspect from cloud to the edge, impacting and improving everyone's daily lives.
NVIDIA AI Forum
Discover the future trend of AI application
Grand Hyatt Taipei | 5.30 11:30 - 18:00
NVIDIA Deep Learning Institute Workshop
Instructor-led Lab
Grand Hyatt Taipei | 5.31 9:00 - 17:00
LEARN MORE
NFAN GAMER'S GATHERING IS HERE!
Check out the most amazing technologies in NVIDIA NFAN gathering! You can experience NVIDIA the latest technologies with popular streamers and get a chance to win GEFORCE® GTX 1080 Ti. Come and join us!
NANGANG Exhibition Hall | 6.3
REGISTER NOW
Visit NVIDIA Partners
We'll show the amazing gaming experiences by NVIDIA GEFORCE GTX 10 Series and bring the latest G-SYNC HDR gaming demos with our partners. Check our partner booths to explore the latest NVIDIA technologies throughout the show floor!
NANGANG Exhibition Hall + TWTC Exhibition Hall 1 | 5.30 - 6.3
LEARN MORE
COMPUTEX ORGANIZER

NANGANG Exhibition Hall
TWTC Exhibition Hall 1
Taipei International Convention Center
1 Jingmao 2nd Rd., Nangang District, Taipei

L0810

L0432

L1009a

M1019a

M0933a

N0531a

J0606

M1119a

M0804

L0617

M0120

N0104

M0729a

I0610
5 Hsin-Yi Road, Section 5, Taipei

A0422

D0002

N0406
1 Hsin-Yi Road, Section 5, Taipei

T101D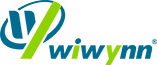 T0F11
NANGANG Exhibition Hall
1 Jingmao 2nd Rd., Nangang District, Taipei

L0810

L0432

L1009a

M1019a

M0933a

N0531a

J0606

M1119a

M0804

L0617

M0120

N0104

M0729a

I0610
TWTC Exhibition Hall 1
5 Hsin-Yi Road, Section 5, Taipei

A0422

D0002

N0406
Taipei International Convention Center
1 Hsin-Yi Road, Section 5, Taipei

T101D

T0F11